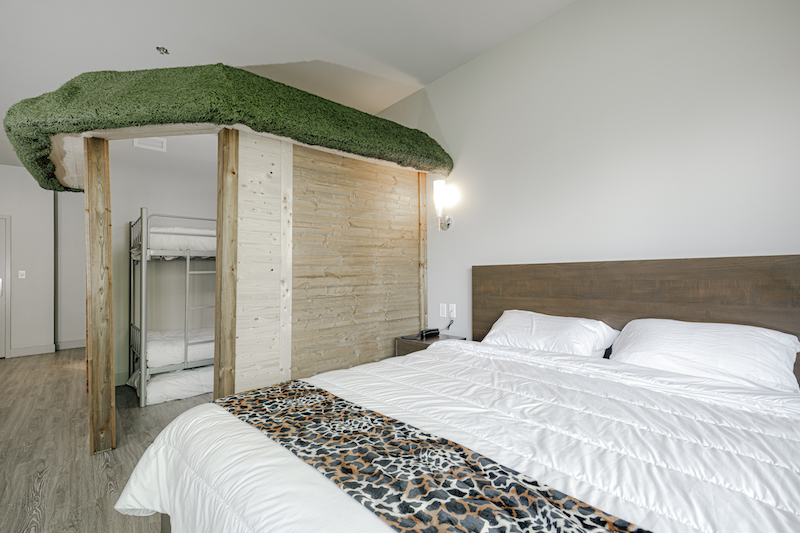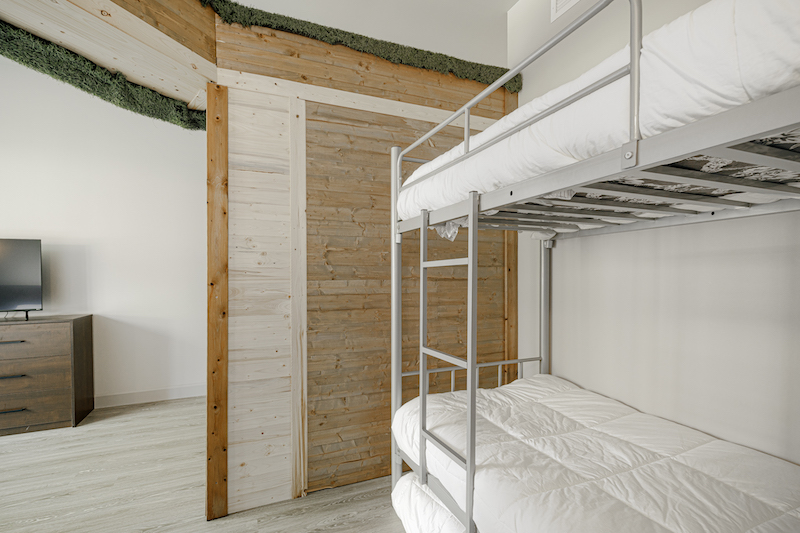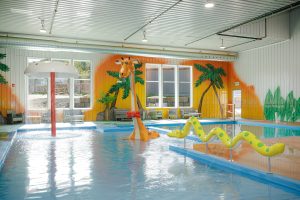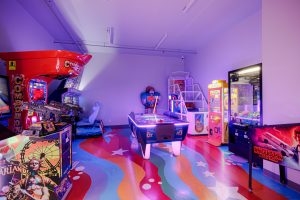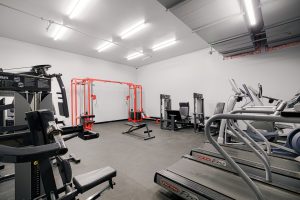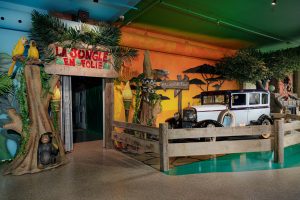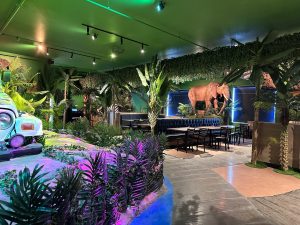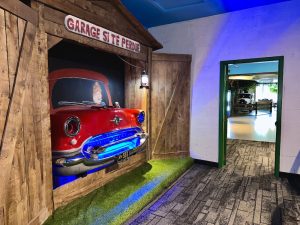 Live the experience of a unique, magical hotel under the theme of the jungle in the most magical settings.
The La Cité Perdue hotel has 83 family rooms, a themed restaurant, a training room and an arcade room.
The resident lions at the Hôtel de La Cité Perdue come from the Familizoo refuge, which is located on the very site of the Hotel. These are all captive-born lions that cannot be transferred to their natural habitat for their safety and lifespan.
Familizoo's mission is to inform the general public about the importance of the conservation of our very great natural wealth of fauna and flora, as well as the protection of animal species throughout the world.
Available rooms

Double room, 2 king beds
Family room, 1 king bed, 3 single beds
Each room includes the following amenities:
Air conditioning
Heating
Alarm Clock
Telephone
Non-smoker
Hairdryer
Towel
Toiletries
Fridge
Coffee machine
Electrical outlets
Wifi
Television
Satellite Channels
Elevator
Fully wheelchair accessible
Arrival time 4:00 p.m.
Departure time 10:00 a.m.
Summer Season Week
Sunday to Thursday
Summer season weekend
Friday & Saturday*
Construction Holiday
(from July 21 to August 5, 2023)*
Get the activity package
all inclusive of the Atlantide complex
for only 22.99$/day/person/hotel night
(from June 24 to September 3, 2023)
Familyzoo
Water park
Inflatable playground
Magic Castle**
Haunted Mansion**
Aerial structure
Cave of monsters
Trailer of fear
Outdoor gym
"Vangamer"
Shows and entertainment
7 outdoor parks
Miniputt and sports fields
Equipment rental
Community hall
Indoor game module
Maze
**Once per person during the stay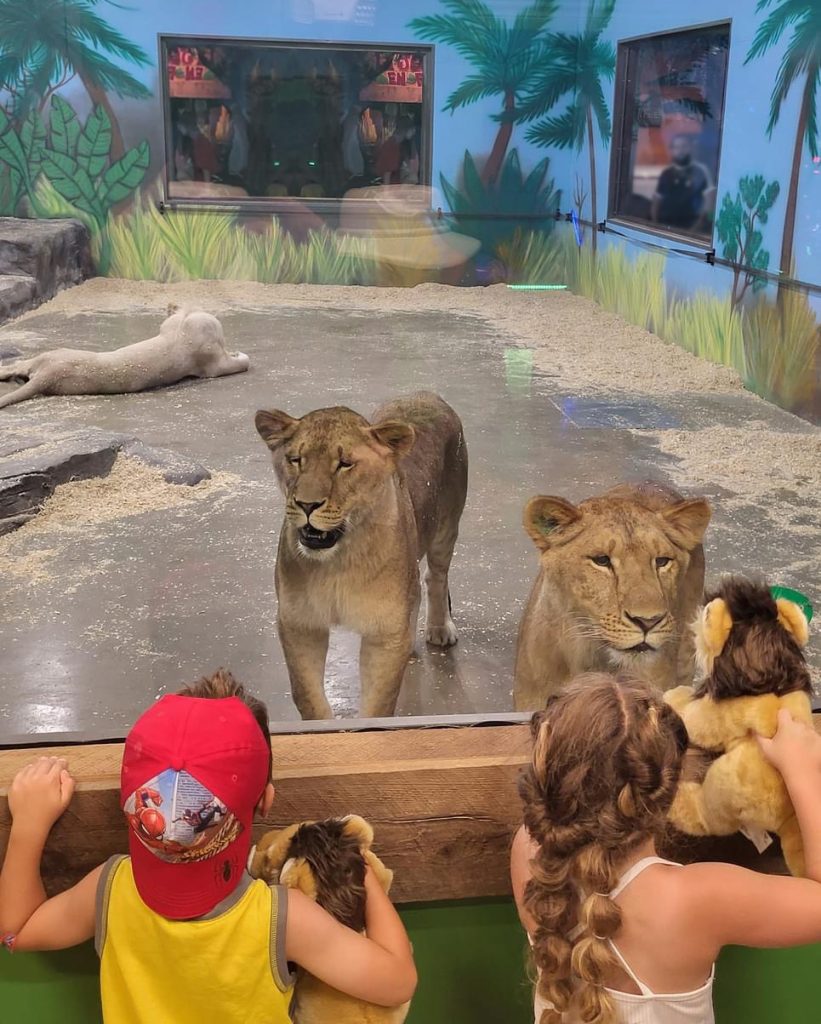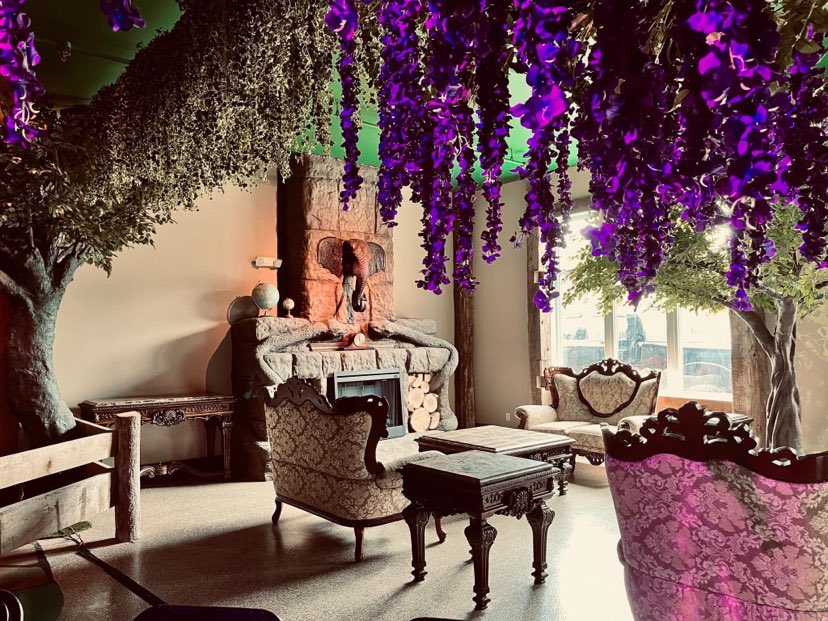 Low season rates
September 4, 2023 through December 21, 2023 and
From January 8 to June 20, 2024
Low season week
Sunday to Thursday
Low season weekend
Friday & Saturday
"Holiday period and school break" rates
From December 22, 2023 to January 7, 2024
and from February 23 to March 10, 2024
Get the activity package
Atlantis Complex September Fds
for only $14.99$/day/person/night at the hotel
(valid September 2-3, 9-10, 16-17, 23-24 as well as September 30 and October 1)

Familizoo (Allow 2 hours before closing to visit)
Inflatable games
Aerial structure
Cave of monsters
Labyrinth
Corridor of Fear
Mini putt
Sports grounds
Outdoor play modules
Indoor game modules and arcades($)
Get the activity package
Low season of the Atlantide complex
for only $9.99$/day/person/night at the hotel
(valid from October 2, 2023 until June 20, 2024)

Familizoo (allow 2 hours before closing to visit)
Labyrinth
Sports grounds
Outdoor play modules
Indoor game modules and arcades ($)